The Scrip Program of St. Mark's
The Scrip Program is a program that is used to help church. Every gift card you buy and spend from our selected vendors, a selected percentage of that money is given back to the church.
Matushka Heidi Browne runs the whole thing. If you're interested, Call her at (570) 906-1389 or Email her at nycbnz@yahoo.com. Thank you for your controbution.
< For more information, click on the image on the left
For a list of vendors, click here
---
Now you can earn directly from Amazon with eScrip! Those who shop and buy things from Amazon, you can also support the church. You don't have to be a registered member with eScrip.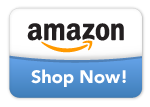 ---